Active or inactive? Rough-houser or cuddle-buddy? Couch potato or go-getter? The life you live helps determine the best breed of dog for you. Certain breeds of dogs have different traits and needs where exercise and play is concerned. Some breeds have an undying thirst for constant action and others prefer the quiet and urbane life of a stately gent or lass. When selecting a breed for a pet, these factors must be considered, as an active dog will not be happy or well adjusted in a small space with no chance to run any more than a couch potato is going to be happy with someone who wants to run half-marathons every other day.
Giant Breeds/Less Activity

As odd as it seems, the giant breeds tend to be the more sedate and least needy for exercise. All dogs need some sort of exercise such as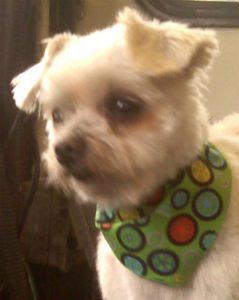 a mellow walk or easy game of fetch each day, but the giant breeds like Mastiffs, Danes, or Newfoundlands do better with a mellow day and some couch surfing action. Some of the factors that cause this are stress on knees, hips and joints; the stress placed on the heart and cooling system (panting); and issues of displasia. As funny as it seems, Great Danes tend to be awesome urban dwellers and adapt well to smallish apartments.
Little Dogs/Lots of Energy

Just try and keep a Jack Russell Terrier in a small space without daily runs or games. These little guys are truncated balls of energy that live for hijinks and roughhousing fun. Smaller breeds like the terriers, hounds like beagles and midsize dogs like retrievers require lots of exercise and play. These breeds do much better in homes with yards or with owners that have the time and pep to get them out and moving.
Slobbery Friends on the Sofa

There are those breeds that defy the energy/couch surfer theory. These are the cuddle-buddies and chubby pals. Great examples of these include the iconic and adorable English bulldogs. One look at those chubby pups with those smushed faces and jowls and you instantly know they are going to be at their best with a lovely stroll around the neighborhood and then some well-earned treats and rub-downs on the sofa.
And the last thing to remember when looking for a breed of dog; rescue-dogs and mutts make the best pets and are just so grateful to be given the chance to love and be loved.