If you have cats, you know that one of the most problematic issues can be the litter box, and getting them to use it consistently. It is no secret that cats are pretty finicky about just about everything that concerns them and litter boxes probably top the list. Any small issue can cause a cat to turn up their noses to their litter box and find an alternative they deem more suitable. Unfortunately, if the cat is choosing their own place to eliminate it is generally not a place the pet parent considers suitable.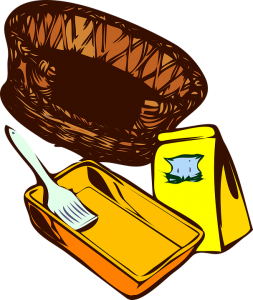 Elimination problems are actually quite common in cats. In fact, about 10% of cats develop litter box problems sometime in their lifetime. Sometimes the problems develop early as a result of training problems, other times it can happen later in life as a result of sickness, or conflict with other cats for example.

The problem is real, and we hear you.

The good news is that many litter box issues can be solved by considering the likely cause or causes of the problem and making the litterbox cat friendly with some simple litter box management techniques. Here are top helps for managing and preventing litter box problems:
Get a Check-up
If your cat is having trouble using the litter box, uses it inconsistently, or suddenly stops using the box after being trained, it is a good idea to take your cat to a trusted veterinarian. If you don't know one, just ask us! In our San Diego mobile grooming adventures, we hear about the stellar pet doctors in the area that our clients love most. We'd love to recommend one to you. A thorough check-up will rule out any physical problems such as UTis, Feline Interstitial Cystitis, or kidney stones. Some health problems that cause elimination issues can be life threatening, so it is important to rule out sickness first.
Box Placement
The location of the litter box may also present a problem. Many elements might make the location unsuitable for them, causing an aversion to using the box. The location may be too difficult to reach, near something that frightens them such as a heater or washing machine, or be too busy to find privacy. Try moving the box to a new location and see if that helps.
Try New Litter
Cats sometimes prefer one type of litter over another so try a few types to find one that your cat finds acceptable. If your cat stopped using the box after a change in the type of litter you normally use, try switching back.
Try a Different Litter Box
If the box is too small or feels cramped, your fluffy diva may decide to use something more convenient, like your closet, to take care of her business. Check out litter box options and see if any of them are better suited to her needs.
Litter Box Competition
Ideally, you should have one litter box per cat. Some cats will develop an aversion to using the box if too many other cats also use the same box.

Helpful Tips for Litter Box Success

Make sure the litter is not too deep. Cats generally like litter to be around two inches deep.
Keep the litter box in a separate place from where they eat and sleep.
If your cat urinates in an inappropriate place, make the area uncomfortable to stand on by covering with foil or other noisy rough surface.
Our feline family members can create quite a stir, we know. Don't worry though, we are always here to help. Feel free to contact uswith your questions or for more information!