Although it's a common belief that you can't or shouldn't bathe cats, this is actually far from the truth. While cats often do excel at self-cleaning, some breeds, especially long-haired varieties, will probably need some grooming assistance to stay clean and mat free. And of course if you have a curious kitty prone to mischief, situations may arise that necessitate bathing to remove oil, excessive dirt and grime or something that's gotten on their coat that could harm if ingested. And of course if your feline friend brings home fleas, you may find your fur buddy in need of a flea shampoo. Regular bathing also helps keep shedding under control.
Long-haired cats and older cats (regardless of coat length) are generally the most in need of regular bathing and grooming. Older cats become less limber and often have trouble grooming themselves. If you have an elderly cat, watch for patches of oily fur, especially at the base of the tail. If you have a long-haired cat, watch for mats and knots in the fur. Without regular trimming, fur often becomes knotted or matted around the back of the hind legs and around the "armpits," which can make the cat uncomfortable when the mats and knots become large.
When your cat needs a bath, there are several options available. You can do it yourself, but the success rate on this method varies depending on the temperament of the cat and the fortitude of the owner. Some cats don't mind baths, especially if they have been bathed regularly from the time they were a kitten. However, many cats will put up quite a fight against bathing if they are not used to it.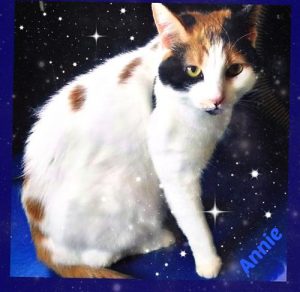 If you don't want to experience cat bathing as a martial art, take your cat to a professional groomer. Either transport your kitty to a groom shop, or have a mobile groomer come to your home. When going to a shop, look for one that caters specifically to cats, or one that has "cat only" days. Otherwise, your kitty's stress levels will go through the roof as they have to endure not only a bath, but a roomful of strange dogs yapping at them all day. And of course that whole process of getting caught, stuffed in a carrier, and driven to shop, is not going to make you popular. If you have far too much stress in your life already, by far the easiest way of getting your kitty cleaned up is to have a mobile grooming service come to your home. Our name may be Awesome Doggies, but we love (and bathe) cats too!