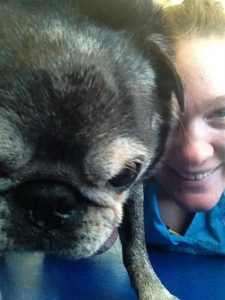 You would be hard-pressed to find a parent who would haphazardly leave their kids with a new babysitter that they barely knew or a nanny that they didn't bother to interview. So it's not likely that you would toss off your furry kids with a dog groomer that you knew very little about. If you want to be assured that you are picking the best dog groomers for your lovable family dog, take a look at these six tips to help you make the right decision.
Check Out The Shampoo Products: Of course, if you are having your dog shampooed and bathed properly, you want to know that the groomers are using products that are 100% safe for animals and specifically designed for dogs. Any other kind of shampoo that is not designed for animals could end up being harmful – or at least less than optimal – for your pet. Don't be afraid to ask the groomers what they use and make sure the shampoos, conditioners, and rinses formulated for pets, and that are soothing, gentle, and preferably all-natural as opposed to products that are filled with harsh chemicals.
Ask About Anxiety: It's common for some dogs to become anxious when in new surroundings, especially when those surroundings include lots of water, new sounds and being handled by strangers. Ask the groomer what they will do for your dog if he or she becomes anxious during bathing or other grooming activities. A good groomer will know what to do to soothe a dog's anxieties and will be happy to share with you how they will calm down your dog.
Look Into a Tour: If you're considering a traditional pet salon, ask the establishment if they will allow you to check out the premises beforehand. Make observations. Does the salon seem organized and clean? Or is it hectic and messy? It's no question that you want to see your dog groomed in a clean establishment, so if you notice the cleanliness of the salon is not up to your standards, it's a safe bet that it's not a good place for your dog. If you're using a mobile groomer, ask if you'll be allowed to see inside their mobile salon at your first appointment.
Get References: All good groomers, like any good business, will have positive reviews for potential clients to look at. Check out Yelp and other local review sites. See if the salon has a website, and read their Google reviews. If they don't have anything online, don't be afraid to ask the groomers for references before hiring.
Ask Questions.  Good groomers understand the importance of transparency and will not be bothered by the questions you ask. Ask how long the company has been operating. Find out what happens with your appointment if your groomer is can't work that day. What time will the groomer arrive, or what time are you supposed to drop your pet off at the salon. How long will the appointment last? Ask about pricing too, but don't be surprised if you only get an estimate over the phone, based on your pooch being of typical size for their breed, and their coat being in typical condition. Firm pricing should be confirmed once the groomer meets your pet and sees the condition of their coat. If you come across a grooming salon that won't answer questions directly, it's a red flag. You want a groomer that is open and honest and perfectly comfortable telling you what you want to know.
Watch Your Dog's Behavior: After your dog has been groomed, watch how they act afterwards. Are they thirsty (stressed), exhausted, nervous and skittish? Or are they dancing and prancing, with tail wagging and tongue hanging out? If the energy of your pet seems strange or unlike anything you have seen from them before, it's a good sign that the groomer isn't a good fit for your pet.
Wondering if Awesome Doggies could be the perfect dog groomer for your furry friend? Don't hesitate to contact us today!