Cats are typically very clean animals. However, occasionally they too need a little help looking and feeling fabulous. You may consider a spa day for your furry babe, and when you do, mobile cat grooming can provide the perfect experience.
Why Groom a Cat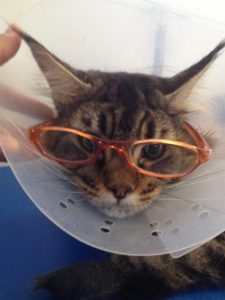 As mentioned earlier, cats are typically clean. They spend a lot of time and concentration licking themselves and trimming their toenails. However, like the rest of the animal kingdom (humans included), cats can get into, and make, messes. If curiosity has put your kitty into a sticky or icky situation, it is time for a bath.
Often times when cats enter their older years, they are less inclined to bathe themselves than when they were young. That doesn't mean they don't like feeling clean or that they don't want to be clean. When an older cat loses interest in washing itself, it might be because of pain in its poor old joints due to arthritis. Just like older humans, older cats don't move as well as when they were young. Older cats also tire faster than younger ones and may not be able to complete the task of bathing.

Cats with very long hair, such as Persians, can suffer from matting and painful knots that are difficult to remove. Outdoor kitties can get stickers, leaves, and other debris stuck and rolled up in their long locks. In order to keep this long and beautiful hair controlled and clean, professional grooming may be in order.
Cats shed constantly. Less hair that leaves their bodies is better for both pets and pet parents. Professional grooming reduces the amount of cat hair that ends up on your furniture, carpet, and clothing. It also reduces the amount your cat ingests while having a wash. With too much hair, hairballs are inevitable. No one, neither you nor your cat, wants that.
What to Expect with Mobile Cat Grooming
The first thing you can expect with mobile cat grooming, as the name suggests, is it comes to pet parents. This saves time, inconvenience, and reduces pet stress. Avoid taking out time to wrestle your babe into a carrier, listening to him or her yowl all the way to the groomer, and then doing it all over when the grooming is finished. With mobile grooming, travel distance is reduced to mere steps.
A good brushing is part of the cat grooming process. This takes care of excess hair, detangles and unknots hair, and prepares for cleaning.
A luxurious shampoo, rinse and dry get your kitty looking, smelling, and feeling unbelievably soft and clean.
Besides the standards like brushing, and shampooing, you should expect a few other aspects that are involved in cat grooming.
For longhaired breeds of cats, you may choose a haircut or a shave. This obviously reduces the amount of hair, but may make your cat more cool, comfortable, and stylish. However, we don't recommend a shave for kitties that get lots of sun exposure, as it increases risk of sunburn.
Another part of cat grooming is getting into those ears. The inside of the ear can be a difficult place for a cat to get, and so they need a little help. Cleaning dirt and wax from cats' ears is important for their health.
Many cats trim their own nails. However, many others don't. Whether your kitty takes care of that task or not, it's always a good idea to have them checked out and trimmed when necessary. This is also an important part of cat grooming.
When it's time to give your cat a little extra beauty treatment, mobile grooming is the way to go. Whether your kitty has gotten into a mess, needs a little help with grooming, or just deserves a bit of pampering, we can help. For more information about cat grooming, or to make an appointment, contact us.