Join us in celebrating the "Love Surf" Grand Opening in Mission Beach this Saturday, July 21. This is a BYOD (bring your own dog) event!  The party starts at noon, with tacos, music, giveaways, and adorable, adoptable pets from the Humane Society.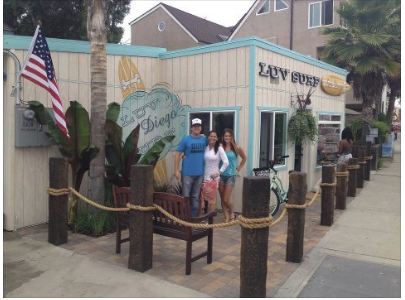 Our Awesome groomer will be offering complimentary pooch primping from 1-4 pm, while you check out this cute little beach apparel & pet accessories shop and find out what "Love Surf" is all about. A portion of their proceeds benefits the San Diego Humane Society. How cool is that?!
See you at Love Surf – 3816 Mission Boulevard, Mission Beach – on Saturday afternoon!