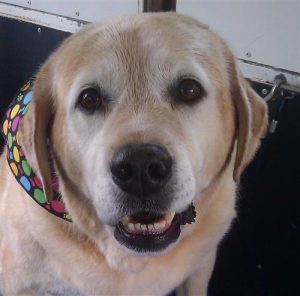 Dogs are man's best friend, so naturally, there are some days where you don't feel like leaving your cuddly friend at home. There's a lot of fun, and pet-friendly things to do in San-Diego that will provide a delightful day of bonding with your four-legged buddy.
Go on an Adventure to Fiesta Island Off Leash Dog Park
If you dog hates being constricted by a leash during your walks outside in the park or through your neighborhood, take him on a grand adventure where he can roam free through sand dunes and even splash in the water if he's brave. It's a great area that's got lots of space yet remains private. So, if your dog would enjoy the thrill of running free beside, or even in, the water consider Fiesta Island for a day of fun in the sun.
Go Boating
If your dog doesn't enjoy getting in the water then consider going on a ride where he can simply view it from the safety of a boat. At Seaforth Boat Rentals located in downtown San Diego, you can rent a boat for the day, and dogs are more than welcome. Strap a life jacket on your furry friend and go for an adventure riding the waves without ever getting wet. If you'd rather not rent a boat you can choose to rent a kayak, canoe, or paddle boards from Aqua Adventures instead.
Go on a Shopping Spree
San Diego really is a dog-loving city. There are plenty of stores that will gladly welcome you and your dog to shop within their facility. If you want to browse, visiting a variety of stores, Seaport Village is a great place to go. It's a shopping center that contains many pet-friendly stores. Or if you're tooling around North County include a trip to Dexter's Deli or Three Dog Bakery to pick up a tasty treat for your furry friend.
Add Some Culture to Your Day
While you can't take your dog into a museum, you can certainly bring him to the Spanish Village Art Center. They have a wide selection of art for your and your dog to view, ranging from paintings to photographs and sculptures. You can simply take a stroll and glance around, or you can buy a piece that catches your eye and take home a token of your fun day out together.
Take Your Dog Out to Lunch
There's a variety of dog-friendly restaurants in San Diego. You might have to sit at an outdoor table, but we don't think your dog will mind. There's a great coffee shop that also serves salad and sandwiches, so you can still enjoy lunch, that will donate all of their proceeds to the SPCA and Humane Society. Not only will you get to enjoy a lunch date with your furry friend, but you'll do some good for other dogs as well. If you're in the mood for a burger or Mexican cuisine you're in luck too. Fred's Mexican Cafe and Burger Lounge are among the many dog-friendly restaurants located in San Diego, or you can stop by Bushfire Grill for delicious natural Angus beef and home-style sides. Your furry friend will be treated to a complimentary water bowl and a delicious treat.
Hotels
If you are vacationing in San Diego you'll need a place to stay that opens its doors to both you and your dog. There are many choices to choose from ranging from easily affordable to luxury. So, whatever style suits you, you're sure to find the perfect place for you and your dog to stay. Check out places like The Bristol, Ocean Beach Hotel, and Kona Kai Resort, just to name a few.
Spending time with your pet is a great way to ensure you have a great day out or a wonderful vacation. Dogs are truly one of the greatest blessings this world has to offer and giving them a fun day out in the city is something you should do at least once. Pick a few, or all, of these fun dog-friendly adventures and create lasting memories for you and your four-legged bestie. If during all the adventures your dog gets dirty and needs a wash, or you simply want to pamper your pooch with spa-like luxury, please contact us. We love dogs and treat every dog we see as our own, with gentleness and love. We look forward to meeting your four-legged pal soon.