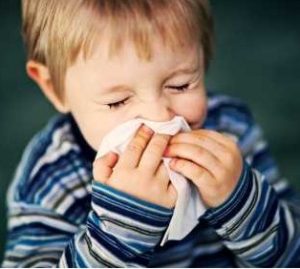 Developing an allergy to your beloved cat can feel like a catastrophe for your entire family, especially if it's your children who are suffering. However it may not be necessary to go to the extreme of giving away the family pet. There are plenty of remedies out there to keep their allergies under control, and happily, none of them involve giving away the cat!
Carpet and Cat Allergies Don't Mix
What many people don't realize is that the less carpet you have, the better it will be for your cat allergies. Carpet, especially thick carpet, traps pet dander, which is the main cause of cat allergies. Hardwood floors are the perfect fix for this — and very little in the way of throw rugs. Similarly, upholstered furniture is more prone to catch and hold pet dander than leather and leather substitutes. And smooth surfaced blinds can help as well, because they can be kept cleaner than fabric drapes. But if you can only make one change at a time, start by switching out your carpets for smooth surface flooring such as wood, tile, or luxury vinyl.  
Filter Cat Dander Out of Your Air 
You don't need to wear a mask (just kidding with the photo on the right), but do invest in a HEPA filter and keep it running in the room where your pet spends the majority of his time. As mentioned in our previous article dealing with dog allergies, you are better off making your bedroom a "no pet" zone, but if that's not practical, a HEPA filter will help cut down on dander in there as well.
Keep Your Environment & Your Cat Clean 
Another thing you can do is vacuum your floors and upholstery on a regular basis, and keep all surfaces dust free. The hair and dander from your cat gets trapped in the dust and aggravates your allergies. It also helps if someone (other than the person with the allergies) brushes the cat every day. Pet shops sell damp towelettes that can be used to wipe down your cat, and then brush the cat to remove any loose cat hairs. Having your cat bathed regularly will also help keep pet dander under control. When you are away from home, cover your couches and other furnishings with blankets or sheets. If you cat takes a nap on the blankets, it is a lot easier to get the hairs out of a blanket than your upholstery.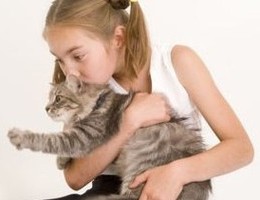 If your cat allergies are impacting your quality of life, talk to your doctor about allergy medicine and other options; some cat owners get shots to help deal with pet allergies. But happily, in most cases, a few lifestyle changes are enough to keep allergy symptoms at bay. Following the steps above can help keep allergy symptoms under control, and make it possible for you and your kids to fully enjoy the family furball. Of course talk to your doctor and use common sense depending on the severity of your reactions.