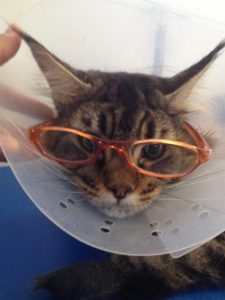 Pet owners tend to put more emphasis on grooming their dogs and less attention on keeping their domesticated feline friends just as flawlessly clean. After all, big furry dogs seem to be the ones to track in mud from the outdoors, get a bit messy on long walks, and in general be more susceptible to getting dirtier more quickly. But there are many benefits that go along with regularly having your cat groomed as well. And in this post, we will discuss the top six benefits of cat grooming. 
Promotes a Healthier Coat: You can keep your cat's beautiful coat super silky, shiny, and in optimal health by having it groomed regularly. When a cat's hair is being brushed, the natural oil on your cat (that keeps both their skin and hair sleek and healthy) is evenly distributed over their coat. Just a few minutes of brushing can have your cat's coat looking gorgeous!
May Detect Abnormalities: If you aren't regularly checking your cat's hair and skin, you could end up missing skin problems, ear infections, lumps or other abnormalities. Not only is regular grooming beneficial for cosmetic purposes, it's also important for health reasons. An extra pair of eyes (and hands) on your pet is helpful for detecting minor health problems you may not notice during regular day to day interactions.
Keeps Nasty Parasites Away: One of the downsides to owning a pet is their susceptibility to attracting parasites. Fortunately, when you are able to have your cat groomed routinely, you can check for fleas, termites, or any other nasty bugs that might have made their way onto your beloved feline friend. The more regularly you groom your cat, the sooner you will be able to catch any parasite problems. If you have a hectic schedule and can't fit in routine grooming yourself, having a grooming professional keep an eye out it is a wise investment.
Provides Bonding Time: In addition to professional grooming, it's advantageous to set aside time to do some light grooming on your cat yourself. Just a few minutes of brushing and stroking helps build the bond with your cat and once a professional has done all the heavy lifting of clipping, deshedding, nail trimming and mat removal, your time can be more focused on the pleasantries. Not only can a deeper bond be promoted, but routine handling will help desensitize your cat to the activities that happen during grooming, keeping them calmer when being handled at other times.
Prevents Matting: When you have your cat groomed regularly it helps prevent matting from occurring. It goes without saying that matted cat hair doesn't look great, but more importantly, it's not good for your cat. Mats pull and restrict air circulation to the skin. With regular grooming, mats can be avoided, or at least removed promptly before they turn into full on dreadlocks that create actual health issues.
All The "Fixins": Grooming is so much more than just taking a brush over your cat's coat. When your cat sees a professional groomer, they will give your cat the full spa treatment. It is important to keep cat's claws trimmed and their hair and skin bathed in addition to deshedding and clipping if needed. All of this makes for a happier cat and a better relationship between the two of you.
Looking for more information? Contact us today!