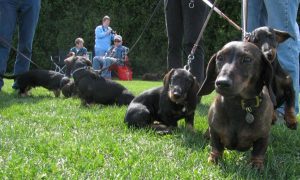 Is grooming your dog becoming a chore that you just can't handle anymore? Or maybe life is hectic, and you're too busy to enjoy spending what little free time you have chasing your dog around the yard with hose and brush. Or perhaps your kitty is getting older, and unable to keep up with her own personal grooming anymore. Whatever the reason, there often comes a time when you need  to hire a professional pet groomer to help with the task of maintaining your pet's hygiene and appearance.
But how to decide which groomer or grooming company is best for your dog or cat? Of course you want someone who is reputable, reliable, and trustworthy. After all, your pet is a part of the family – you may even consider them your "fur kids." But how to know who can be trusted with your babies?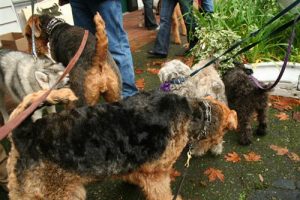 Referrals from family, friends, and neighbors are an ideal way to find a new groomer. But what if you're new in town, and don't know a lot of people yet? Pet grooming is often one of the first services people look for. In this case, Google is your friend and Yelp and other on-line review sites will help you sort through who's reputable and who isn't. Online reviews may be posted by people you don't know, and sometimes you have to read between the lines to figure out whether the reviewer is, as they say, "a few tacos short of a combination plate" but generally you can get a feel for a company using online information. Also look at the company's website and see if it looks professional and up to date.
Online pet forums are great sources to get questions answered, and if you find one that serves your local community, you may be able to get referrals there as well. Just get online and ask for recommendations for the favorite groomers in the area, as well as asking what you should be looking for when you are searching for a reputable groomer.
Don't forget to check with your vet and other trusted pet care providers to see if they have groomer recommendations. Local Meetup groups may also be a good source of information. You may also find published directories or specialty publications that list local pet resources. In San Diego we are lucky to have Pet Lovers Publications and San Diego Pet Magazine. And of course check out the local dog parks and ask around there. You may make a few new friends along the way!
Once you identify a groomer or grooming company that you're interested in, try having a phone conversation with them or the person who sets their appointments. How are they on the phone? Do they provide mobile pet grooming service at your home or is this a shop based location? How long will your pet have to be away from home? How will you transport them? When will you have to be available for drop off, pickup, or interacting with the groomer? If you work during regular business hours, do they have weekend or early morning appointments. How will they deal with your pet's special needs? What kind of guarantees are provided, etc. Communication is critical to getting the results you are looking for, so if you don't get a good vibe on the phone, move on to another candidate.
Whether you're taking your pet to a traditional shop or having a mobile service coming to your home, take time to watch how the groomer greets your pet once they meet. Expect to talk with the groomer about your pet's grooming history, behavior, health, and your priorities for the initial groom. See how the groomer responds to your questions and direction. Check out their work area to see if it is neat and clean. You are looking for organization and professionalism in the setting as well as in the groomer.
As for the groomers themselves, you will want to be sure they are gentle and good with pets. Believe it or not, that's not something you can take for granted. It's easier to observe if the grooming area has windows or otherwise is visible to observers. You don't necessarily have to watch every moment, but keeping in mind that your presence will likely excite your pet and make the groomer's job more difficult, you might unobtrusively check in once or twice during the initial session, and then pay attention to how your pet seems afterwards (exhausted, subdued, or shaky are bad signs.) No matter how many people have recommended the groomer to you, go with your instinct and decide based on how you, and your pet, feel when interacting with the groomer. If you feel uncomfortable or aren't sure you can trust the groomer, then move on to find someone else. There are many wonderful, gentle, talented professional groomers out there who will love to help you care for your pet. You just have to find them!