A dog is as much a member of the family as your children are, and before heading back to school, there is still time to pull out the camping gear and take the family camping. While everyone in the family wants your pet to go, it is wise to take some precautions to make sure that your dog is protected on the trip. In this way, you can be assured that all of you will have the time of your lives.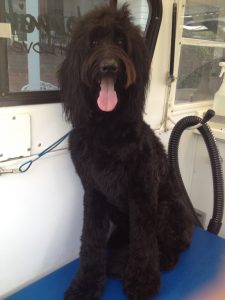 Dog-Friendly Campsites
 The first thing you need to do is make sure that the campsite you are going to accepts dogs. While many people are dog lovers, there are some that aren't and many campgrounds cater to the non-dog variety. It is best to call ahead and make sure before heading out.
 Camp Friendly Dog
 Before you head out on your adventure, you need to decide if your pooch is a camp friendly animal. According to the breed of dog you have, camping may not be the best thing for them. Some dogs can't handle outdoor climates for very long. Check with your vet before making your trip. It's better to be safe than sorry.
 Health Check
 Make sure that your pup is up to date on any shots he needs. And depending on your destination, have an appropriate flea and tick protection plan in place.  You don't want to bring back any tiny visitors!
 Doggie Bag
 While you are packing extras for the kids, don't forget the pup. Extra leashes, collars, and doggie treats are just a few of the items you will need to keep you, your pup, and other campers happy for the long haul. Bring a doggie first aid kit for emergencies and plenty of fresh water. Rivers and streams can be full of parasites that can attack and make your dog sick. If you aren't sure how much to pack, pack more, it is better to have more than enough than too little.
Respect Other Campers
 Keep your pooch quiet at night and on a leash, for walks and always, always pick up after any messes he makes. Follow these rules of thumb, respect others and your family will have a safe, fun, and memorable camping trip, doggie included.